Halloween Whodunit Improv
Cheer for your favorite improvisational character as our team performs a totally unscripted murder mystery. Neither the audience, nor the cast, knows who the killer is, or who...and how....the next actor will succumb.
Halloween Whodunit is...
SURPRISING
We don't want to spoil too much, so we'll tell you this, and this alone...this event is structured so that characters draw cards randomly, indicating their order of death in the show. Predetermined personalities improvise a murder mystery plot, complete with comedy, twists, turns, and surprise succumbing to the last standing actor, who is ultimately, the killer. The actors themselves don't even know when they'll go - light and sound cues guide the suspense.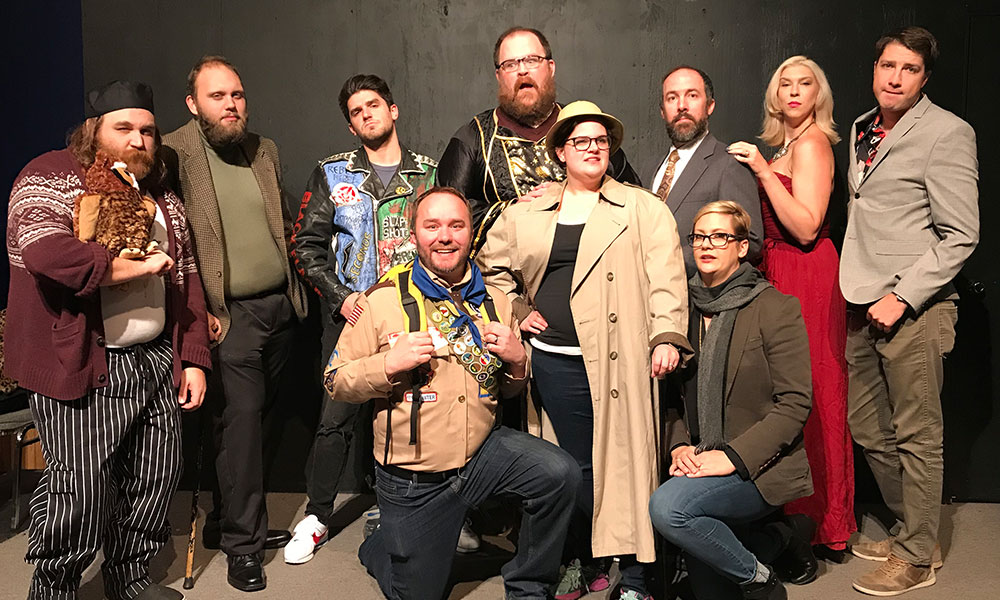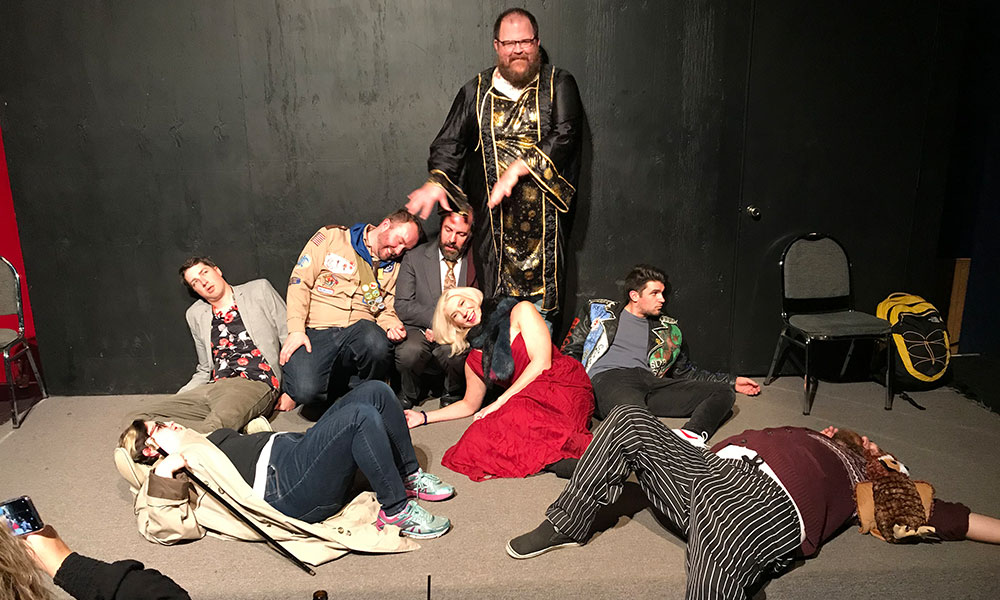 UNIQUELY FUN
The combination of talented improvisers, a fun and funny show structure, the unknown plot elements, and free candy provide everyone with an evening full of laughs and twists that you can't find anywhere else. And by everyone, we mean everyone, from audience members, to spectators, to the master of the universe light tech. And by free candy, we mean free candy. It is Halloween, after all.