The Schmitz n Giggles Team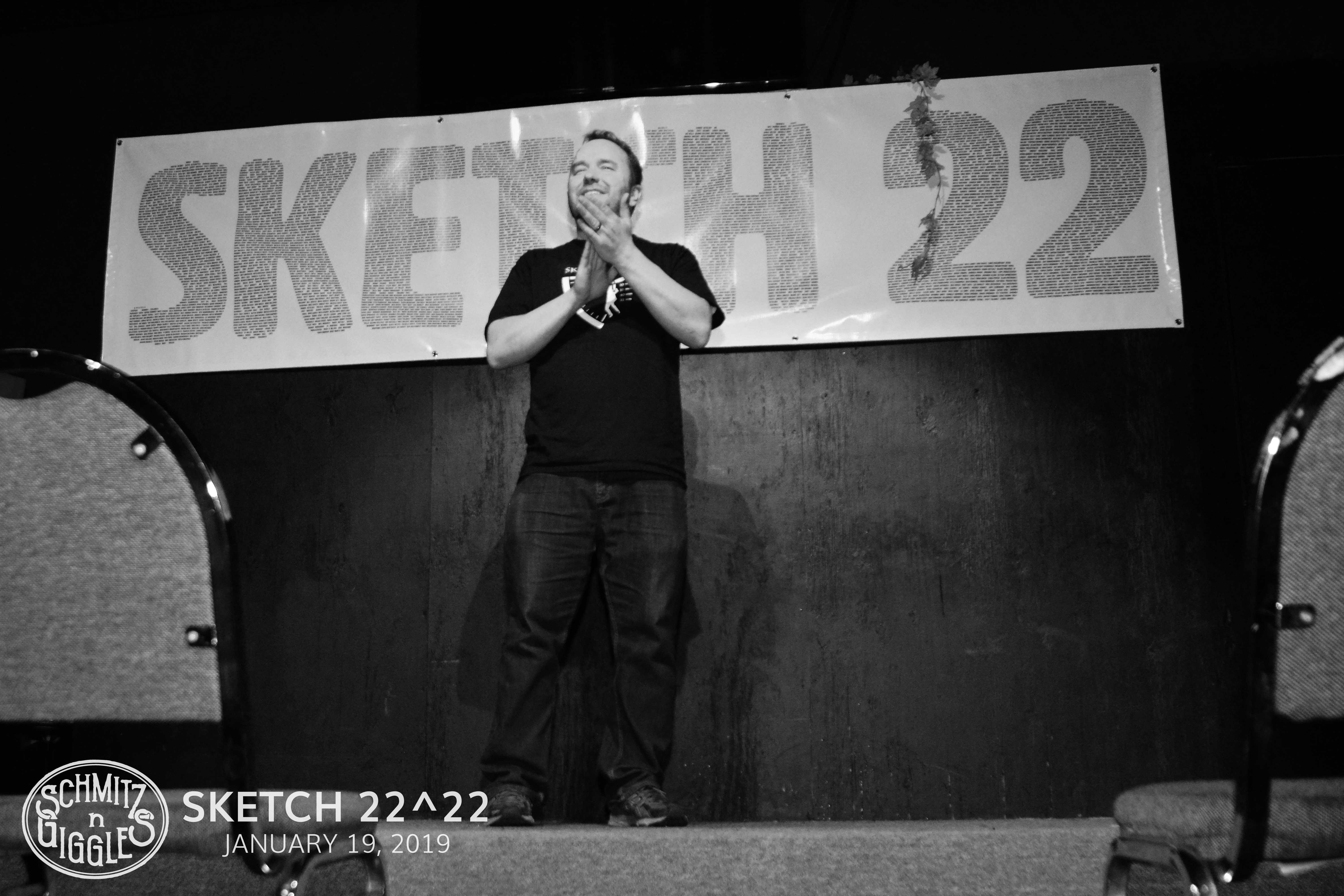 Patrick Schmitz, Founder
Patrick Schmitz has been teaching theatre at Brown Deer High School for almost a decade.  He has written twelve plays, including five Shakespeare parodies and the three-year sold-out run of Rudolf the Pissed-Off Reindeer.  His plays have been picked up by numerous theatre companies and local high schools.
He has also worked as the improvisation coach at First Stage Children's Theater, and both performed and taught for Comedy Sportz. Patrick's comedy background includes classes through Second City and IO in Chicago, and stand-up comedy performances throughout the state.
He's worked as the co-producer for the Milwaukee Comedy Festival, and can be seen attending and supporting all types of comedy and theater around Milwaukee. He loves spending time with wife Courtney, his friends, his family and of course his two dogs: Rufus & Rufus.
Beth Lewinski
Beth Lewinski is a comedian, actress, playwright, and instructor.  A Milwaukee native with a degree in Film, Television and Theatre from the University of Notre Dame, she has worked with/for ComedySportz Milwaukee, First Stage, Radio WHT, Sketch 22, Schmitz n Giggles, V-Core productions, Ampersand Theater Company (formerly Mojo Dojo), Milwaukee Metro Voices and others.  She is co-host of the podcast "Who's Doing What Now." She regularly performs with and is Associate Producer of Dinner Detective Milwaukee.
Megan Starshak
Megan has no theatre skills, but she does have marketing and design skills. She supports Schmitz n Giggles with some behind-the-scenes creativity. She works full time as a strategic marketing specialist, and also spends time in the healthcare space, as a patient advocate and consultant, or covered in glitter as a volunteer camp counselor for chronically ill kids.
Andy Stewart
Andy is behind the scenes (and at the door) of many of Schmitz n Giggles productions.  When he is not helping SnG events, Andy enjoys long walks on the beach, candle lit dinners, and curling up by a fire with a good book.  He also likes to spend time with his friends, have fun, and eat good food.  Please see his Tinder profile for more information.
Erica Case
Erica is an experienced theatre mixologist and is excited to bring drinks and behind the scenes support to Schmitz n Giggles. Erica works full time as a Human Resources Director, MATC Board Member and was one of the Owner/Founders of The Alchemist Theatre. She also enjoys running, riding her motorcycle and spending time with her two awesome boys and English Bulldogs.
Rufus 1
Rufus 1 made his theatrical debut in Columbo, after which he promptly retired. He enjoys couch napping, eating pizza, being with his human parents, eating pizza, going for neighborhood walks, and eating pizza.
Rufus 2
Rufus 2 is a basset hound-Sharpei mix, and found his forever home through Basset Buddies (one of the Sketch 22 charities). He divides his time between guarding the neighborhood from rabbits, and snuggling with his human parents.
Addison
While not officially a Schmitz dog, Addison prides herself on being able to walk to their house off-leash. She is a shepherd-golden mix who loves showing off her tricks, hiking, and staring at you cutely until you give her people food.