Sketch 22 (#30)
January 21 @ 7:00 pm

-

9:30 pm

$10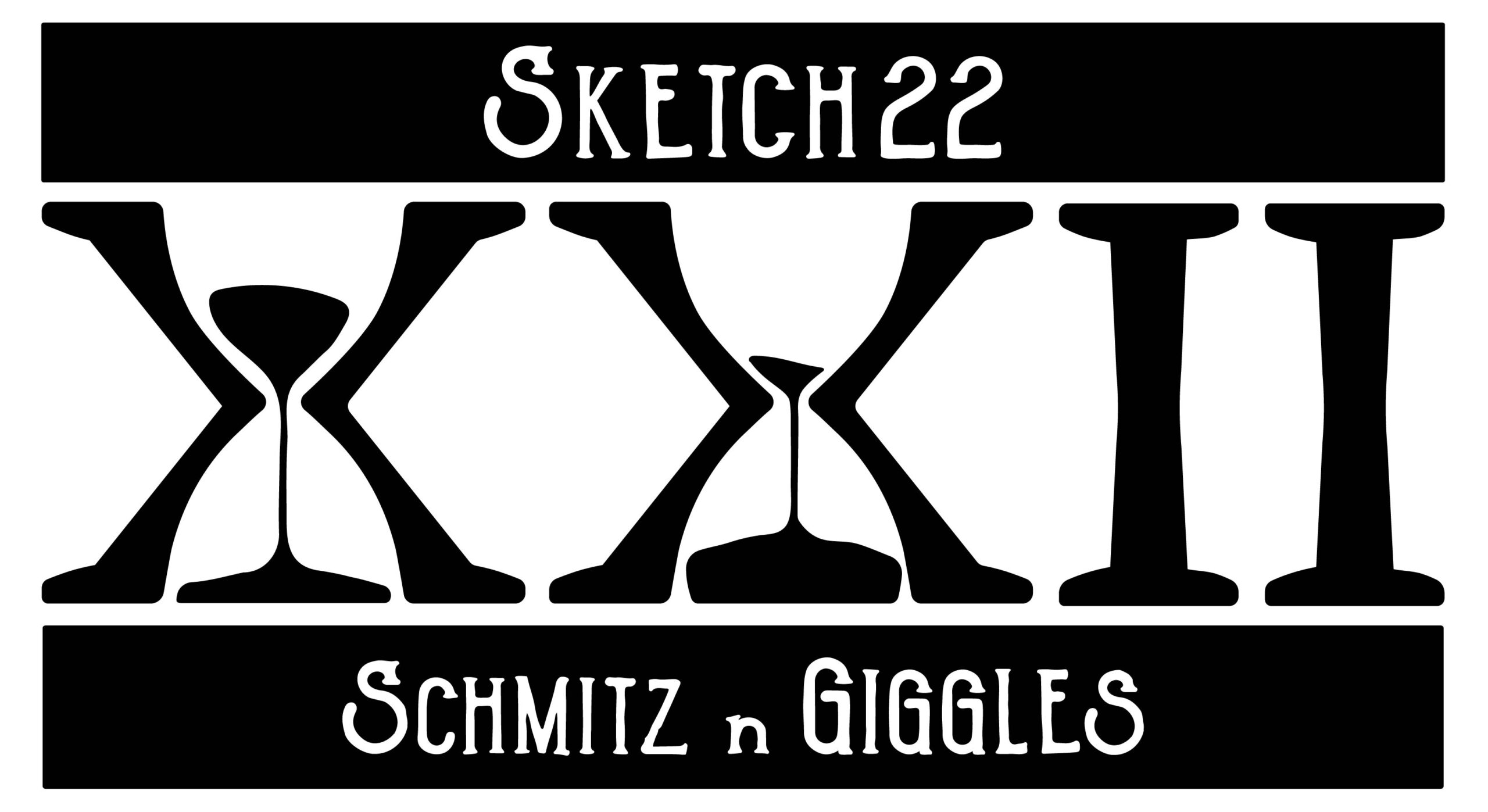 TICKET LINK:
https://sng.regfox.com/sketch-22-30?fbclid=IwAR2cHvRL3-Tn8A9_3IuooPS7yBZdnreXToLqrfDyHXfkbNTQYEOB8xmN63g
Sketch 22: #30
A comedy sketch show put together in 22 hours!
Writing teams meet Friday night to write an original comedy sketch. On Saturday, directors pick a script and their actors names (out of a hat!) and then that team has just 7 hours to rehearse before the show goes up at 7:00 pm.
Saturday, January 21st at 7:00 pm
The Farina Arena (Garage Space) at ComedySportz (CSz) Milwaukee
420 S. 1st St.
Milwaukee, WI
recommended for ages 13+
Tickets are $10.00*
All proceeds go to charity. This event's recipient is World Central Kitchen.
*Please note there is a small processing fee for reserving your tickets online. This fee covers what we are charged for taking online payments, and allows more of your ticket cost to go to the designated charity. We do encourage buying tickets ahead of time, as we expect this show to sell out.
Sketch 22 Participants:
WRITING TEAMS:
Andrea Roedel-Schroeder, Mandi Veeder, and Carly Malison; Kyle Conner, Chris Goode, and Adam Qutaishat; Josh Randall, Malorie Shallcross, and Vic Barnett; Joel Dresang, Matt Scheel, Paige Bourne, and Joel Kopischke; Jacob Woelfel, Max Bord, and Tom Wielenbeck; Rich Laguna, Maya Norman, Andy Stewart, and Tyler Schmitz; Kris Puddicombe, Alecia Altstaetter, and Julie Ferris-Tillman; Beth Lewinski, Mike Kauth, and Rachel Seuer; Megan McGee, Melissa Kingston, Anne Graf-LaDisa, and Stacy Babl; Patrick Schmitz and Doug Jarecki
DIRECTORS:
Raeden Bostwick-Blazer, Karah Minelli, David Pritchard, Julie Ferris-Tillman, Laura Bialek, Josh Stone, Andy Stewart, Melissa Kingston, Sara Bee, Megan McGee
ACTORS:
Angie Colin, Richard Dare, Rachel Glassford, Jasmine Gonzalez, Jeff Heckman, Lisa Packard, Tom Stadler, Bella Ziemet, Rollie Cafaro, Ekta Desai, Matthew Nielsen, Hannah Tahtinen, Robert Imbrie, Josh Decker, Tyler Schmitz, Kellie Wambold, Aaron Kohlbeck, Tyler Kroll, Kyle Conner, Matthew Scheel, Robin Lewis, Becky Cofta, Josh Randall, Michelle White, Doug Jarecki, Tim Higgins, Joel Dresang, Rich Laguna, Becca Segal, Patrick Schmitz
TECH:
Anna Keebler
2023 SPONSORS:
Cafaro Law
Dental Associates (Dr. Ekta Desai)
The Westrup Family